Happenings...
Next General Meeting,
Friday, September 21st: Dr. Peter Sakas,
Niles Animal Hospital, will give a presentation on "POOP"...yes, bird poop health!

Friday, October 19th Meeting: Halloween Party
at the Shelter,
with Optional Dress Up. Don't miss the fun!


SAVE THE DATE - Saturday, November 17th, at the Shelter:

Holiday Bake for the Beeks, and Holiday Bazaar Combo!
At the Shelter...
Consider volunteering! We work daily from 10am to 2pm. WE HAVE A GREAT NEED FOR WEEK DAY HELP!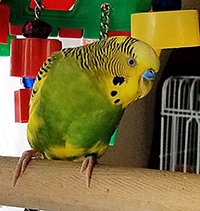 Our NEW Mission
Rescue, Educate, Share Experiences
read more...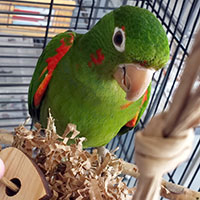 Toy Safety Tips
Did you know, there are some toys that are
dangerous to your bird, even if they were bought at a pet store?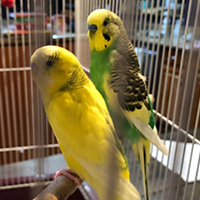 Shelter Spotlight
Sunny the one-winged parakeet